The familiar tools of Office and all your settings can go with you virtually anywhere now using Office 365.
Shared documents, Email and calendars, Office Web Apps, Mobility and enterprise level security all backed by Microsoft.
Cloud powered connection, collaboration, and control.
MS Hosted Exchange, all the functionality of enterprise technology for a relativity small monthly fee.
Office 365 has multiple payment options across Small, Medium and Enterprise organisations
Wavehill are experts in Office 365 and no matter what your size we can offer you an Office 365 solution to fit your business requirements and save you money. With low monthly rental payment options there is no need for a server – it's all in the cloud for you.
What you get in MS Office 365
Cloud-based email & calendars
The Latest MS Office on-line or MS Office local installation
Video conferencing and instant messaging
Share files inside and outside your organisation
Easy and secure administration
Financially backed reliability
Predictable monthly costs with no up-front infrastructure costs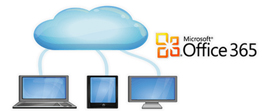 Office 365 from Wavehill can reduce costs, simplify management and improve services
Contact us now to find out which package is right for your business.